Hubungan Motivasi Bermain Game Online Dan Dukungan Sosial Teman Sebaya Dengan Adiksi Game Online Pada Remaja di SMPN Kota Padang
Abstract
ABSTRAK
Adiksi game online saat ini menjadi permasalahan global. Adiksi game online akan membuat pemainnya asik bermain game online hingga melupakan waktu dan menimbulkan hal negatif seperti melupakan kewajiban dan terganggu pola tidur. Faktor yang mempengaruhi adiksi game online motivasi dan dukungan sosial teman sebaya, motivasi yang tinggi bisa dari diri sendiri dan lingkungan akan mempengaruhi adiksi seseorang terhadap game online. Tujuan dari penelitian ini untuk mengetahui hubungan motivasi dan dukungan sosial dengan adiksi game online pada remaja. Penelitian ini merupakan penelitian dengan desain deskriptif analitik dengan pendekatan cross sectional. Sampel pada penelitian ini adalah siswa kelas 7 dan 8 SMP N 13 Padang yang bermain game online yang berjumlah 150 orang. Instrumen penelitian yang digunakan yaitu kuesioner adiksi game online (GASA), motivasi bermain game online¸ dan dukungan sosial teman sebaya (ISEL). Hasil penelitian menunjukkan 64,7% remaja yang mengalami adiksi game online, motivasi bermain game online tinggi pada remaja 66,7%, dan dukungan sosial teman sebaya yang tinggi 76,7%. Terdapat hubungan antara motivasi dengan adiksi game online dengan p value=0,000 (p<0,05), serta tidak ada hubungan dukungan sosial dengan adiksi game online dengan p value=0,450 (p<0,05). Disarankan kepada pihak sekolah untuk melakukan konseling terkait dampak game online pada guru dan meningkatkan kegiatan ekstrakulikuler juga untuk keperawatan jiwa disarankan untuk melakukan kegiatan berupa promosi dan preventif seperti melakukan konseling atau psikoedukasi pada keluarga serta anak terkait dengan dampak bermain game online.
Kata Kunci       : game online, motivasi, dukungan sosial, adiksi¸ psikososial, remaja
Relationships Motivation Playing Online Games And Social Support Peers With Online Game Addiction Adolescents in SMPN Padang City
ABSTRACT
Online game addiction is now a global problem. Online game addiction will make the players cool to play online games to forget about time and give rise to negative things like forgetting its obligations and disturbed sleep patterns. Getting addicted to online game could ense from oneself and or being motivated and supported by peers. The purpose of this study is to determine the relationship between motivation and social support with online game addiction in adolescents. This study is a descriptive with cross sectional design. The samples of this studi include 7th and 8th grade students of SMPN 13 Padang the total sample are 150. The research instrument used questionnaire online game addiction (GASA), the motivation to play online games and social support peer (ISEL). The results showed 64.7% of adolescents who experience addiction online games, play online games high motivation in adolescents 66.7%, and peer social support high 76.7%. There is a relationship between motivation and addiction online games with p value = 0,000 (p<0,05), and no social support relationships with online gaming addiction with p value = 0.450 (p<0,05). It suggested to the school counseling online game-related impacts on teachers and increase extracurricular activities also for the soul of nursing are advised to carry out promotion and preventive activities such as counseling or psycho-education in family and child related to the impact of online gaming.
Keywords: online games, motivation, social support, psychosocial addiction, teen
References
Adachi, P.J.C. dan Willoughby T. (2011). The Effect of Video Game Competition and Violence on Agresive Behavior: Which Characteristic Has the Greatest Influence?. Psychology of Violence. 1 (4), 259-274. doi: 10.1037/a0024908
. (2012). Do Video Games Promote Positive Youth Development?. Journal of Adolescent Research, 28(2), 155-165. doi:10.1177/0743558412464522
Adams, E. & Rollings, A. (2007). Fundamental of Game Design. Prentice Hall. Retrieved April 29, 2013, from http://www.designersnotebook.com/Books/Fundamentals_of_Game_Design /fundamentals_ch21.pdf
Ali, M. & Asrori, M. (2014). Psikologi Remaja Perkembangan Peserta Didik. Jakarta: Bumi Aksara.
Anggraeni, Saryono Mekar Dwi. (2013). Metodologi Penelitian Kuantitatif dan Kualitatif dalam Bidang Kesehatan. Yogyakarta : Nuha Medika
Baer, S., Bogusz, E., & Green, D. A. (2011).Stuck on Screens: Patterns of Computer and Gaming Station Use in Youth Seen in a Psychiatric Clinic.Journal Of The Canadian Academy Of Child & Adolescent Psychiatry, 20(2), 86-95.
Bahr, N. & Prendergast, D. (2007). The Millennial Adolescent. Victoria: ACER Press.
Bowman, N.D. (2008). Perception of an Addiction to Online Games as a Function of Personality Traits. Journal of Media Psychology, 13(2).
Bowman, N.D., Weber, R., Tamborini, R., & Sherry J. (2013). Facilitating Game Play: How Others Affect Performance at and Enjoyment of Video Games. Media Psychology, 16, 39-64. doi:10.1080/15213269.2012.742360
Brunborg, G. S., Mentzoni, R. A., &Frøyland, L. R. (2014). Is Video Gaming, or Video Game Addiction, Associated with Depression, Academic Achievement, Heavy Episodic Drinking, or Conduct Problems? Journal of Behavioral Addictions, 3(1), 27–32. doi:10.1556/JBA.3.2014.002
Caplan, LR. 2009. Caplan's Stroke : a Clinical Approach, Fourth Edition. Philadelphia, Saunders Elsevier.
Casey, B.J. & Caudle, K. (2013). The Teenage Brain: Self Control. Psychological Science. 22, 82-87. doi: 10.1177/0963721413480170
Chan, P.A., Rabinowitz, T. (2006). A Cross-Sectional Analysis of Video Games and Attention Deficit Hyperactivity Disorder Symptoms in Adolescents Ann Gen Psychiatry, 5:16
Chandra, N. A. (2006). Gambaran dan perilaku motivasi pemain online games. Jurnal pendidikan penabur No.07/Th.V/Desember 2006, p. 1-11
Chen, C.-Y., & Chang, S.-L. (2008). An Exploration of the Tendency to Online Game Addiction Due to User's Liking of Design Features. Asian Journal of Health and Information Sciences.
Febriandari, D., Nauli, F. A., & Rahmalia, S. (2016). Hubungan Kecanduan Bermain Game Online terhadap Identitas Diri Remaja. Jurnal Keperawtan Jiwa.
Game addiction: the experience and the effects. (2013). Choice Reviews Online. https://doi.org/10.5860/choice.47-3624
Jap, T., Tiatri, S., Jaya, E. S., & Suteja, M. S. (2013). The Development of Indonesian Online Game Addiction Questionnaire. PLoS ONE. https://doi.org/10.1371/journal.pone.0061098
Kuss, D. J., & Griffiths, M. D. (2012). Online gaming addiction in children and adolescents: A review of empirical research. Journal of Behavioral Addictions. https://doi.org/10.1556/JBA.1.2012.1.1
Lemmens, J. S., Valkenburg, P. M., & Peter, J. (2009). Development and validation of a game addiction scale for adolescents. Media Psychology. https://doi.org/10.1080/15213260802669458
Petry, N. M. (2013). Commentary on Festl et al . (2013): Gaming addiction - how far have we come, and how much further do we need to go? . Addiction. https://doi.org/10.1111/add.12044
PETRY, N. M. (2011). Commentary on Van Rooij et al. (2011): 'Gaming addiction'- a psychiatric disorder or not? Addiction. https://doi.org/10.1111/j.1360-0443.2010.03132.x
Van Rooij, A., & Prause, N. (2014). A critical review of "Internet addiction" criteria with suggestions for the future. Journal of Behavioral Addictions. https://doi.org/10.1556/JBA.3.2014.4.1
Van Solingen, R., Dullemond, K., & Van Gameren, B. (2011). Evaluating the effectiveness of board game usage to teach GSE dynamics. Proceedings - 2011 6th IEEE International Conference on Global Software Engineering, ICGSE 2011. https://doi.org/10.1109/ICGSE.2011.24
Weinstein, A. M. (2010). Computer and video game addiction-A comparison between game users and non-game users. American Journal of Drug and Alcohol Abuse. https://doi.org/10.3109/00952990.2010.491879
Yee, N. (2007). Motivations for Play in Online Games. CyberPsychology & Behavior. https://doi.org/10.1089/cpb.2006.9.772
Young, K. (2009). Understanding online gaming addiction and treatment issues for adolescents. American Journal of Family Therapy. https://doi.org/10.1080/01926180902942191
DOI:
http://dx.doi.org/10.30633/jkms.v10i1.315
Article Metrics
Abstract view : 151 times
PDF - 117 times
Refbacks
There are currently no refbacks.
---

e-ISSN : 2540-9611
p-ISSN : 2087-8508


Publish by Stikes Syedza Saintika Padang (Jl. Prof. Dr. Hamka No. 228 Air Tawar Timur Padang)
Contact Person :
Ns. Dwi Christina Rahayuningrum, M.Kep
Editor In Chief
Pusat Penelitian dan Pengabdian Masyarakat
STIKes SYEDZA Saintika Padang
Jl. Prof. Dr. Hamka No. 228 Air Tawar Timur Padang - Sumatera Barat

Phone: 085278097999
Email: lppmsyedza@gmail.com
---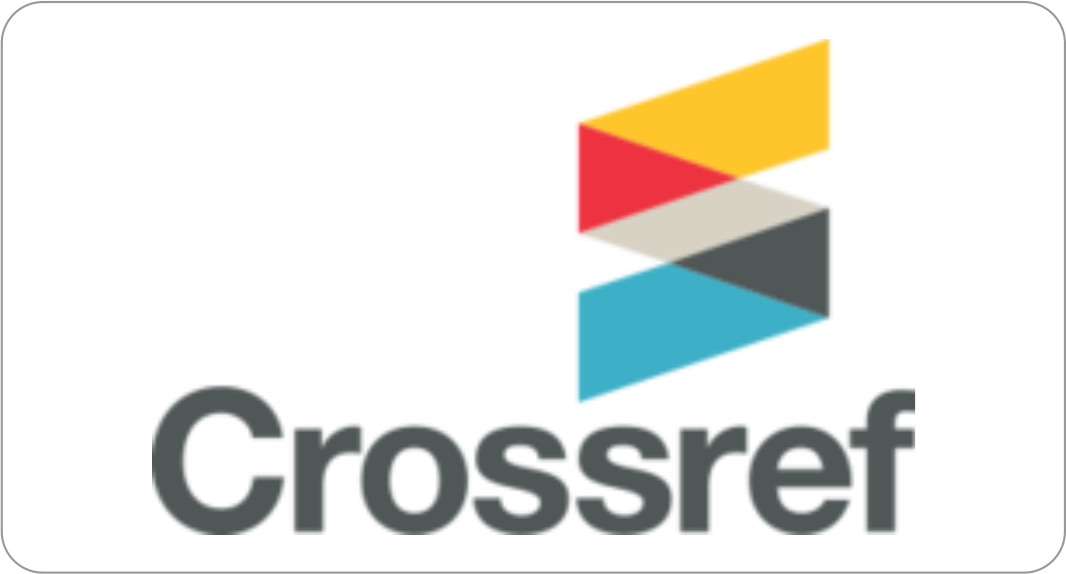 ---

This work is licensed under a Creative Commons Attribution 4.0 International License.
---