Analisis Faktor-faktor Yang Mempengaruhi Kecemasan Pasangan Infertil Yang Sedang Menjalani Pengobatan Infertilitas Di Rumah Sakit Kota Jambi Dan Padang
Abstract
ABSTRAK
Kecemasan dapat menjadi faktor penting dalam keputusan mencari,  melanjutkan, ataupun menghentikan pengobatan infertilitas. Tingkat kecemasan pasangan infertil bervariasi dan dipengaruhi mekanisme koping dan penyesuaian yang dilakukan. Penelitian ini bertujuan untuk mengetahui faktor-faktor yang mempengaruhi kecemasan pasangan infertil yang sedang menjalani pengobatan infertilitas di Rumah Sakit Kota Jambi dan Padang. Jenis penelitian ini adalah cross secsional, dengan sampel 76 wanita infertil yang mengalami kecemasan dengan tehnik total sampling. Analisis data dengan uji chi square dan one sample t test.Hasil penelitian terdapat hubungan diagnosis infertilitas (p = 0,012) dan mekanisme koping (p = 0,000) dengan kecemasan pada pasangan infertil. Tidak ada hubungan karakteristik usia (p = 0.318), pendidikan (p = 0,595), pekerjaan (p = 0,824), durasi infertilitas (p = 0,987), riwayat pengobatan (p = 0,449), dukungan keluarga (p = 0,568), dan budaya terkait infertilitas (p = 0,401).Mekanisme koping merupakan faktor paling dominan mempengaruhi kecemasan wanita pasangan infertil yang sedang menjalani pengobatan infertilitas, yaitu wanita pasangan infertil yang memiliki mekanisme koping berfokus pada emosi mempunyai peluang 7,66 kali untuk mengalami kecemasan
Kata kunci                  : Kecemasan, Infertil, Pengobatan Infertilitas
Analysis of Factors Affecting Anxiety in Infertile Couples Who Are Treating Treatment for Infertility in Jambi City Hospital and Padang
ABSTRACT
Anxiety can be an important factor in the decision to seek, continue, or stop infertility treatment. The level of anxiety of infertile couples varies and is influenced by coping mechanisms and adjustments made. This study aims to determine the factors that influence the anxiety of infertile couples who are undergoing infertility treatment in Jambi City Hospital and Padang.This type of research is cross sectional, with a sample of 76 infertile women who experienced anxiety with a total sampling technique. Data analysis with chi square test and one sample t test.The results of the study showed a correlation between infertility diagnosis (p = 0.012) and coping mechanism (p = 0.000) with anxiety in infertile couples. There was no correlation between the characteristics of age (p = 0.318), education (p = 0.595), employment (p = 0.824), duration of infertility (p = 0.987), medical history (p = 0.449), family support (p = 0.568), and culture related to infertility (p = 0.401).Coping mechanism is the most dominant factor affecting anxiety of infertile couples who are undergoing infertility treatment, ie infertile couples who have an emotional-focused coping mechanism have a chance of 7.66 times to experience anxiety
Keywords: Anxiety, Infertility, Infertility Treatment
References
Alhassan, A., Ziblim, A. R., & Muntaka, S. (2014). A survey on depression among infertile women in Ghana. BMC Women's Health, 14(1). https://doi.org/10.1186/1472-6874-14-42
Anggraini, A. D. (2009). Faktor-faktor yang Berhubungan dengan Kejadian Hipertensi. Skripsi Fakultas Kedokteran Universitas Diponegoro: Tidak dipublikasikan.
Copel, L. C. (2007). Kesehatan Jiwa Dan Psikiatri : Pedoman Klinis Perawat (2nd ed.). jakarta: EGC.
Hashemieh, C., Samani, L. N., & Taghinejad, H. (2013). Assessment of Anxiety in Pregnancy Following Assisted Reproductive Technology ( ART ) and Associated Infertility Factors in Women Commencing Treatment, 15(12). https://doi.org/10.5812/ircmj.14465
Khalsa, S. . (2008). Pengajaran Disiplin dan Harga Diri. Jakarta: Indeks.
Kuraesin. (2009). Faktor-faktor Yang Mempengaruhi Tingkat Kecemasan Pasien Yang Akan Menghadapi Operasi Mayor Elektif Di Bangsal Bedah RSUI Kustati Surakarta.
Musa, R., Ramli, R., Yazmie, A. W. A., Khadijah, M. B. S., Hayati, M. Y., Midin, M., … Ravindran, A. (2014). A preliminary study of the psychological differences in infertile couples and their relation to the coping styles. Comprehensive Psychiatry, 55(SUPPL. 1), S65–S69. https://doi.org/10.1016/j.comppsych.2013.01.001
Ogawa, M., Takamatsu, K., & Horiguchi, F. (2011). Evaluation of factors associated with the anxiety and depression of female infertility patients, 1–5.
Omu, F. E., & Omu, A. E. (2010). Emotional reaction to diagnosis of infertility in Kuwait and successful clients ' perception of nurses ' role during treatment.
Ramezanzadeh, F., Aghssa, M. M., Abedinia, N., Zayeri, F., Khanafshar, N., Shariat, M., & Jafarabadi, M. (2004). A survey of relationship between anxiety, depression and duration of infertility. BMC Women's Health, 4, 1–7. https://doi.org/10.1186/1472-6874-4-9
Risnawati, G. &. (2010). Teori-teori Psikologi. Jogyakarta: Ar-Ruzz Media.
Rudy, M., Widyadharma, P. E., Oka A, I. M. (2012). Reliability Indonesian Version Of The Hospital Anxiety And Depression Scale (Hads) Of Stroke Patients In Sanglah General Hospital Denpasar.
Stuart. (2016). Prinsip dan Praktik Keperawatan Kesehatan Jiwa. (budi anna keliat, Ed.). Singapore Pte Ltd: Elsevier.
Sultan, S., & Tahir, A. (2011). Psychological consequences of infertility. Hellenic Journal of Psychology, 8(2), 229–247. https://doi.org/10.1007/978-1-4684-5362-1_18
WHO. Global Prevalence of Infrtility, Infecundity and Childlessness. (2012).
DOI:
http://dx.doi.org/10.30633/jkms.v10i1.316
Article Metrics
Abstract view : 168 times
PDF - 152 times
Refbacks
There are currently no refbacks.
---

e-ISSN : 2540-9611
p-ISSN : 2087-8508


Publish by Stikes Syedza Saintika Padang (Jl. Prof. Dr. Hamka No. 228 Air Tawar Timur Padang)
Contact Person :
Ns. Dwi Christina Rahayuningrum, M.Kep
Editor In Chief
Pusat Penelitian dan Pengabdian Masyarakat
STIKes SYEDZA Saintika Padang
Jl. Prof. Dr. Hamka No. 228 Air Tawar Timur Padang - Sumatera Barat

Phone: 085278097999
Email: lppmsyedza@gmail.com
---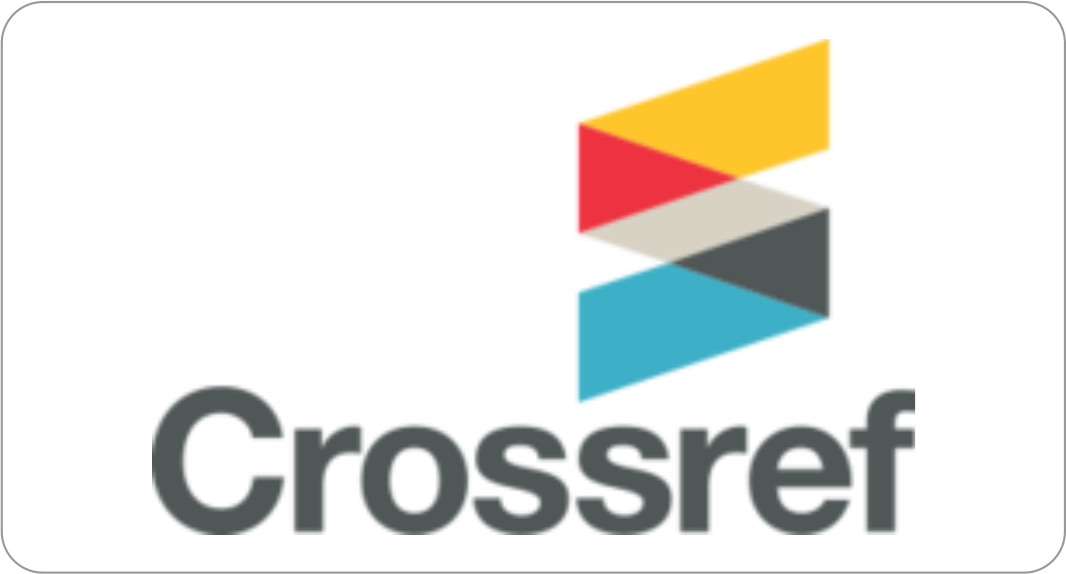 ---

This work is licensed under a Creative Commons Attribution 4.0 International License.
---