GEJALA KESEHATAN YANG DIDERITA PENAMBANG EMAS AKIBAT PROSES PENAMBANGAN EMAS MENGGUNAKAN MERKURI (Hg)
Abstract
Kegiatan tambang emas di Desa talakiak, Kecamatan Sangir, Kabupaten Solok Selatan masih secara Tradisional dengan menggunakan teknik amalgamasi. Berdasarkan hasil observasi dan wawancara langsung dilapangan hasil menunjukkan bahwa sebagian besar penambang tidak menggunakan Alat Pelindung Diri (APD) seperti sepatu karet, masker dan sarung tangan. Hal ini dapat meningkatan resiko para penambang emas tersbut terpajan merkuri karena merkuri yang digunakan selama proses penambangan secara amalgamasi bisa masuk langsung dengan kulit dan inhalasi. Berdsarkan hasil kuisioner dan wawancara langsung dengan penambang kajian awal gangguan kesehatan yang banyak diderita penambang yaitu E17 (penyakit sendi-sendi kaku, nyeri otot, reumatik, ngilu, sendi kaki/tangan terasa kesemutan, pegal-pegal, mudah lelah, menggigil/gemetar, meriang, sakit pinggang dan dada terasa sakit), dan E17002 (penyakit kulit gatal-gatal/alergi) sebanyak 22 orang penambang dengan presentasi 39%. Kajian awal gangguan kesehatan para penambang dapat diperkuat dengan cara pengambilan sampel rambut atau urin yang akan dipelajari dalam penelitian selanjutnya.
Gold mining activities in Talakiak Village, Sangir Subdistrict, South Solok Regency are Traditionally using amalgamation techniques. Based on observations and direct interviews in the field results show that most miners do not use Personal Protective Equipment (PPE) such as rubber boots, masks and gloves. This may increase the risk of gold miners exposed to mercury because the mercury used during the mining process by amalgamation can enter directly with the skin and inhalation. Based on questionnaires and direct interviews with miners of preliminary study of health disorders that many miners suffer from E17 (stiff joint disease, muscle pain, rheumatism, aches, foot / hand joints feel tingling, achy, tired, shivering / shaking, Fever, sore waist and chest pain), and E17002 (skin diseases of itching / itching / allergy) as much as 22 people miners with 39% presentation. Initial assessment of health disorders of miners can be strengthened by hair sampling or urine to be studied in further research
References
Hartono, Wahyu 2008. Faktor-Faktor yang Berhubungan dengan Kadar Merkuri dalam Rambut pada Pekerja Laboratorium di Balai Laboratorium Kesehatan Bandar Lampung. Tesis FKM UI: Depok.
Putri, G.E, Fitri W.E, Roza S.H, Arman E. 2016. Kajian Kualitas Air Limbah Penambangan Emas Sebagai Akibat Penambangan Emas Tanpa Izin (PETI). Jurnal Kesehatan Medika Saintika. Vol 7.
Peraturan Menteri Negara Lingkungan Hidup Nomor 23, 2008. Tentang Pedoman Teknis Pencegahan Pencemaran dan/atau Kerusakan Lingkungan Hidup akibat pertambangan emas rakyat.
Risher, J.F., Murray H.E., and Price G.R. 2012. Organic Marcury Compounds: Human Exposure and its Relevance to Public Health. Journal of Toxicology and Industrial Health. 2012. Vol. 18. 109-160
Veiga, M.M., Nunes, D., Klein, B., Shandro, J.A.,Velasquez, P. C., and Sousa, R.N.2009. Mill Leaching: a Viable Substitute for Mercury Amalgamation in the Artisanal Gold Mining Sector. Journal of Cleaner Production, Vol.17. 1373-1381
Sippl, K. 2015. Private and Civil Society Governors of Mercury Pollution from Artisanal and Small-Scale Gold Mining: a Network Analytic Approach. The Extractive Industries and Society, Vol.2. 198-208
Lestari, Trilianty. 2010. Faktor-Faktor yang berhubungan denga keracunan Merkuri (Hg) pada Penambang Emas Tanpa Izin (PETI) di kecamatan Kurun, Kabupaten Gunung Mas, Kalimantasn tengah. Semarang.
Sintawati F.X, Inswiasri. 2014. Kesehatan Masyarakat di Wilayah Tambang Emas Ratatotok dan Sekitarnya. 2014. Jurnal Ekologi Kesehatan. Vol. 13. 105-115
Antonovich, V.P & Bezlutskaya, I. V., 2006. Specialization of Mercury in Environmental Samples. Journal of Analytical Chemistry .51: 106-113
Soprima, M, Kurnoputranto H, Inswiasri. 2015. Kajian Risiko Kesehatan Masyarakat Akibat Pajanan Merkuri Pada Pertambangan Emas Rakyat Di Kabupaten
Lebak, Banten. Jurnal Ekologi Kesehatan. Vol. 14. No 4. 296-308
DOI:
http://dx.doi.org/10.30633/88122017201769-781
Article Metrics
Abstract view : 327 times
PDF - 205 times
Refbacks
There are currently no refbacks.
---

e-ISSN : 2540-9611
p-ISSN : 2087-8508


Publish by Stikes Syedza Saintika Padang (Jl. Prof. Dr. Hamka No. 228 Air Tawar Timur Padang)
Contact Person :
Ns. Dwi Christina Rahayuningrum, M.Kep
Editor In Chief
Pusat Penelitian dan Pengabdian Masyarakat
STIKes SYEDZA Saintika Padang
Jl. Prof. Dr. Hamka No. 228 Air Tawar Timur Padang - Sumatera Barat

Phone: 085278097999
Email: lppmsyedza@gmail.com
---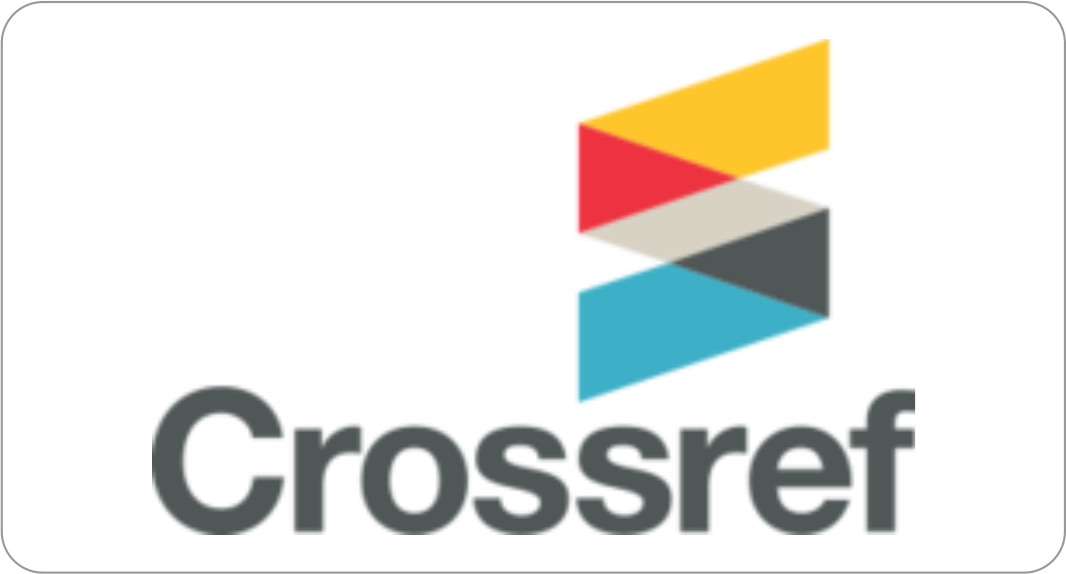 ---

This work is licensed under a Creative Commons Attribution 4.0 International License.
---